Lakehouse has acquired Aaron Heating Services for £6.7m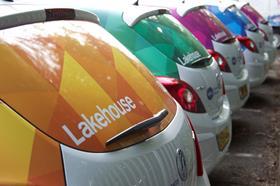 Lakehouse has paid £6.7m in cash for Ipswich-based Aaron Heating Services, as the newly-listed firm continues its expansion drive through acquisitions.
The £26.3m-turnover heating services and installations company primarily provide services for housing associations and local authorities in East Anglia and the surrounding region.
The acquisition follows on from Lakehouse's listing on the London stock exchange in March and the subsequent purchases of Sure Maintenance and energy management provider Orchard.
In its most recent financial report Aaron Heating Services reported a pre-tax profit of £900,000 for the financial year ended 31 March 2015.
Aaron Heating Services was founded in 1985 by Dawn and Allan Wright and currently employs 390 staff, of which some two thirds are engineers, which will bring Lakehouse's number of staff to over 2,300.
The business has regional offices in Lincolnshire, Northamptonshire, Norfolk and Essex, which will extend the geographic footprint of Lakehouse's gas servicing and maintenance services.
Following completion of the acquisition, David Lummis, Jon Posey and the current management team will remain with the business.
Stuart Black, executive chairman of Lakehouse, said: "Supporting the existing services of our compliance division, the acquisition will extend the geographical footprint of the Group's gas business and enhance Lakehouse's already solid platform throughout East Anglia and the Midlands for all its services and creates further opportunities for cross-selling."
In Lakehouse's first set of results as a listed firm in May, the contractor posted a tripling of pre-tax profit in half-year results to March 2015.
The group posted pre-tax profit of £1.2m for the period, up three-fold on £0.4m the previous year.