HSBC facing losses of £15m while unsecured creditors owed a further £15m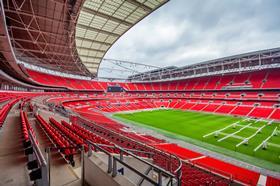 The full scale of the cost to creditors of last October's collapse of Lakesmere has been revealed with bank HSBC the biggest loser with a debt of £15m, while hundreds of other creditors face no hope of getting back a penny of the near £15m they are owed as well.
And in a report published by administrator Deloitte, Lakesmere staff owed wages by the collapsed business have been told not to expect to see that money either which also includes holiday pay and pension contributions.
HSBC was owed £23.9m but Deloitte has told the banking giant, which was a secured creditor, to write off all but £8m of this figure. "We estimate the bank will have a c £15m shortfall across the group."
Unsecured creditors are on the hook for £14.7m and Deloitte said it has already been dealing with "a significant amount of creditor correspondence…from a large proportion of the unsecured creditors".
But it added: "We do not anticipate that there will be sufficient asset realisations to enable a distribution to be made to unsecured creditors."
Lakesmere staff – known as preferential creditors – face an anxious wait to find out whether they will be paid their missing money but the report warned: "It is currently uncertain as to whether there will be sufficient funds available to pay the preferential creditors."
The report also details the attempts by the Lakesmere board to rescue the firm once it became clear the firm was facing a cash shortfall caused by a number of bad jobs in the UK and overseas.
Following a management buyout of the firm at the end of 2015, one unnamed shareholder pumped in an unsecured £2m into the business the following year to shore up its finances.
But the Deloitte report added: "The group continued to be affected by the poorly performing contracts and a further potential funding requirement was identified on late 2017."
And once a proposal to pump in a further £2m by a shareholder was pulled – the report does not say whether it was the same one who had forked out £2m in 2016 – the company was put into administration.
Deloitte, which has racked up more than £1m in fees for the administration, said other firms helping out with the administration had racked up costs of £210,000.
Schemes Lakesmere was working on at the time of its collapse included the roof at Wembley stadium (pictured) and a number of Crossrail stations. It had also been working on what was believed to be its largest overseas job, the King Abdulaziz International airport in Saudi Arabia.
Crossrail has since drafted in a firm headed by Lakesmere's former chairman, Mark Davey, to complete the work.
Davey set up Lakesmere in 1993 having led the first management buyout of the firm. The second MBO at the end of 2015 saw Davey relinquish the chief executive role becoming chairman and international CEO.
McMullen went under owing more than £11m
In a separate report on the administration of Lakesmere's sister firm McMullen Facades, Deloitte reveals that 13 firms contacted it about buying parts of the collapsed group.
It added that more 50 financial and trade parties were eventually contacted about buying parts of the business with JRL snapping up McMullen for an undisclosed fee – two days after McMullen went into administration.
Deloitte said around £2m has been raised from the sale including close to £1.4m from stock and plant and machinery. But this is expected to be paid to HSBC, the secured creditor which was owed £23.1m and has only received £1.25m back.
McMullen owed £11.3m to around 400 unsecured creditors with German facades manufacturer Hueck facing the biggest loss with a £2.1m hit while two Polish firms are the creditors owed the next highest amounts – Warsaw glass company Press Glass is staring at a £570,000 black hole while another Warsaw firm MAS Design is facing a £568,000 loss.
Deloitte said it did not expect unsecured creditors to get any money back.