Deal set to see thousands of homes built
Insurance giant L&G has agreed with West Midlands mayor Andy Street to invest £4bn in the region over the next seven years in a deal which will see it build thousands of new homes.
The deal, which is designed to support the West Midlands Combined Authority's (WMCA) plan to build 215,000 homes by 2031, will see L&G invest £4bn in regeneration, housing and levelling up in line with the region's 2022 Investment Prospectus.
L&G said the first project to benefit from the commitment will be a 234-home brownfield scheme in Oldbury called The Junction, which will be built out with just under 50% of the homes affordable.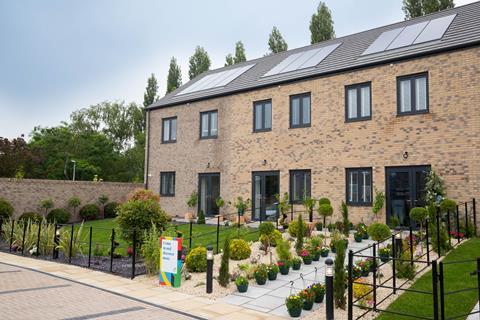 The firm said it was not able to say exactly how many homes will be produced under the deal, which will also support commercial development projects but a spokesperson said it was reasonable to expect that it would pave the way for "thousands" more houses.
L&G has already put money into a number of major developments in the region, including two build to rent schemes in Birmingham's Jewellery Quarter, delivering 600 homes, and claims to be the biggest provider of affordable housing in the region.
A spokesperson for the firm said the £4bn commitment referred entirely to "new" money, rather than money already spent or committed.
The deal follows a similar agreement by the WMCA with St Modwen, to deliver 5,000 homes, and with Lovell, to deliver 4,000.
L&G's director of levelling up John Godfrey said: "This framework agreement with the West Midlands enables political will to combine with financial resource so policy intentions become deliverable realities. We fully expect this to be an exemplar of what can be achieved with the right mix of devolution and determination." 
Last month, L&G unveiled plans to build dozens of new homes elsewhere in Oxfordshire as part of a joint venture with Oxford University.
Oxford University Development was set up in June 2019 by the university and Legal & General and is planning new homes for staff and students, incubator space and academic facilities under a £4bn plan.
The developer said it wants to create thousands of new homes in and around the city to attract and retain talent.