Scheme designed by KSS will take seating capacity up to 40,000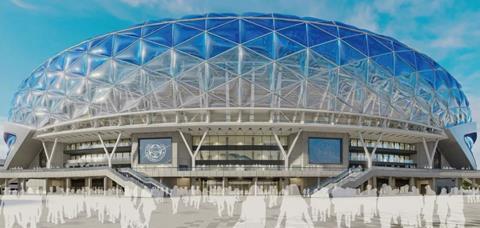 Leicester City Football Club has unveiled plans to expand its home ground and redevelop the surrounding area.
The 2015-16 Premier League champions made the plans public at a consultation event held yesterday afternoon.
The plans will include proposals for the addition of 8,000 seats at King Power Stadium, taking the capacity to 40,000, as well as a 220-room hotel and a multi-purpose event and entertainment arena.
The scheme has been designed by KSS Group, the architect who also helped design the club's £100m training ground.
It is understood that the stand will be built behind the existing stadium and then put into position during an off-season, which was the approach Liverpool FC took a few years ago at its Anfield ground. KSS also designed the rebuilt stand there.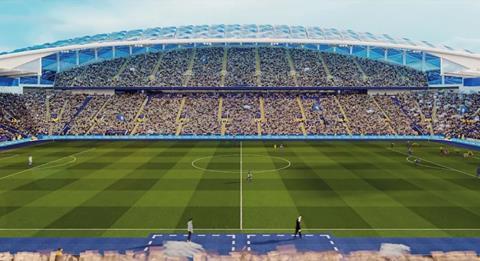 There are also proposals for retail space, residential and commercial space, and multi-storey car parking facilities.
In-person consultation events are being held this week ahead of the club's 3pm match against Wolves.
The online consultation will be open until 2 September.
The project follows the completion of the club's new training ground, which was built by McLaren.