Neil Martin has become the new boss of Lend Lease Europe's construction business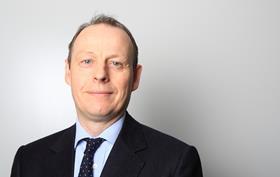 Neil Martin has been confirmed as Lend Lease Europe's new managing director of construction.
Martin, who took over the role on an interim basis in May following the sudden departure of previous managing director Michael Dyke, first joined the company as a graduate trainee in 1990.
He has worked for the company in Australia and was part of the firm's 10-strong global leadership team from 2005-2010 before becoming director of operations for Europe, the Middle East and Africa (EMEA) in January 2011.
Dyke's exit has been one of a string of senior departures from Lend Lease since the arrival of Simon Hipperson, who became Lend Lease's chief executive of the region last October and immediately began a strategic review of the business.
In July, Building revealed that Lend Lease's managing director of development Mark Dickinson was to leave the firm and is now understood to be setting up a housebuilding business.
Lend Lease is also examining the future of a number of its regional offices as part of the wider strategic review.