Six-strong Powerhouse Precinct fray also features French, Brazilian and Aussie-led teams
Amanda Levete's AL_A practice and US firm Steven Holl Architects have landed places on the six-strong shortlist for Sydney's £220m Powerhouse Precinct museum complex.
The firms are joined by teams led by France's Moreau Kusunoki, Brazil's Bernardes Architecture and Australia's BVN Architecture and CHROFI practices.
They were whittled down from 74 bid teams – made up of 529 individual firms – who entered the two-stage competition for the museum, organised by Malcolm Reading Consultants.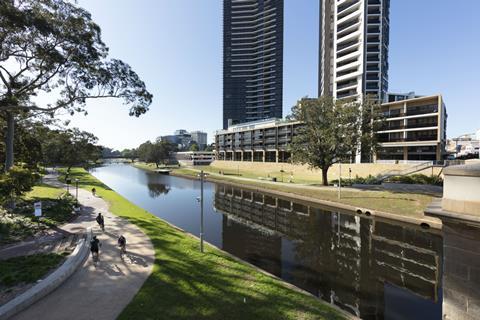 Powerhouse Precinct, earmarked for a riverside site in Sydney's Parramatta suburb, would be a 24-hour learning space focused on science, technology, engineering, arts and mathematics.
The brief for the scheme includes a state-of-the-art planetarium and 18,000sq m of exhibition and public space.
Client the New South Wales government said the Powerhouse Precinct would allow the Museum of Applied Arts & Sciences "to embrace a new curatorial strategy of integrated and immersive programs". MAAS' current Powerhouse Museum is in the inner-city district of Ultimo.
Each of the shortlisted teams will receive an honorarium worth £80,000 at today's exchange rates. The competition winner is expected to be announced towards the end of this year.
Powerhouse Precinct shortlist
AL_A (UK) and Architectus (Australia)
Bernardes Architecture (Brazil) and Scale Architecture (Australia)
BVN Architecture (Australia) and Carlo Ratti Associati (Italy)
CHROFI (Australia) with Reko Rennie (Australia)
Moreau Kusunoki (France) and Genton (Australia)
Steven Holl Architects (US) and Conrad Gargett (Australia)