City's Junction complex is nearly 30 years old
Levitt Bernstein has been appointed as lead designer and architect to regenerate Cambridge's arts complex, Cambridge Junction.
The practice was appointed following a procurement process which kicked off earlier this year and after Cambridge city council approved £250,000 to fund the cost of a lead team to produce designs for the scheme.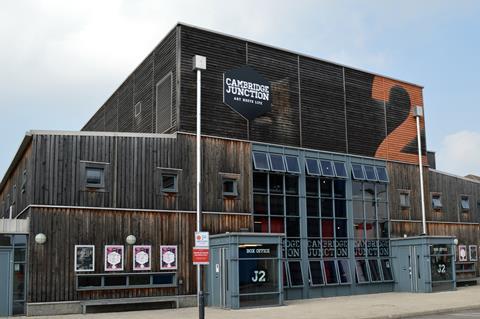 Levitt Bernstein will head up the team charged with drawing up plans to revamp and enlarge the centre's existing performance spaces.
It will also come up with a masterplan to look at how the site can add new facilities.
Cambridge Junction (pictured), which opened in 1990, hosts three performance spaces with capacities ranging from 850 down 100, and hosts music concerts, theatre, dance and other arts events.
Artists who have appeared at the venue over the years have included Amy Winehouse, Lou Reed and Radiohead.