Row centres on 2015 deal to restart mothballed tower then known as Pinnacle
Lipton Rogers has rubbished claims it reneged on an £11m payment to a man who claims to have helped broker the firm's deal on 22 Bishopsgate.
The business said the claim, filed by Hamid Alqumairi and Middle East Real Estate Inc more than two years ago, is "without any foundation and is factually inaccurate and misconceived".
In a statement released to the press last week, Alqumairi claimed he had been a "crucial middleman" in the 2015 deal which saw Lipton Rogers and French investor AXA take over the project from a Saudi consortium and said he had been promised a fee for his role.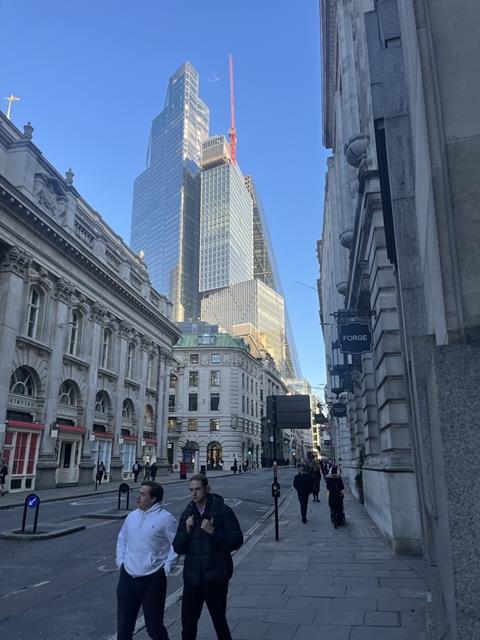 But in a statement to Building, Lipton Rogers said: "Far from being 'breaking news', the press release concerns a dispute which is now eight years old and refers to a legal claim issued by Mr Alqumairi in February 2021, over two years ago."
The developer accused Alqumairi of an attempt to "exert improper pressure" on the firm to settle "in the face of insuperable difficulties Mr Alqumairi is facing with his legal claim", adding that an application had been listed before the High Court next month to strike out the claim for his alleged non-compliance with court orders.
The City of London's tallest tower, 22 Bishopsgate was finally finished by Multiplex in December 2020, more than a decade after it was first slated for completion.
Alqumairi added the project "could not have been completed" without him and that he had been "instrumental in getting a workable design agreed".
"I had a fair deal to reward me for these efforts, which needs to be honoured," he said, claiming he is owed £11.1m, which is 1% of the £1.1bn the AXA team is understood to have paid for the site.
According to the particulars of claim, Alqumairi would alternatively accept £6.2m "being 1% of the construction costs paid which it is understood totalled £620 million".
Lipton Rogers and AXA took over the development of the stalled tower, then known as the Pinnacle, eight years ago after work on that scheme was mothballed in 2012 because of funding problems.