The three-lot framework will run for four years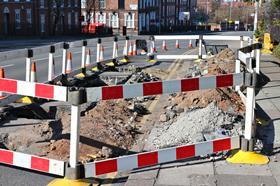 Liverpool city council has started the search for contractors to take up a spot on its £280m highways framework.
The council is looking to procure a four-year multi-lot framework to deal with the future planned programme of highways and road works.
The framework will be split into three lots based on value, with lot one covering works and services worth less that £500,000.
Lot two covers jobs with a value between £250,000 and £6m, while lot three will be for jobs worth more than £5m and less than £12m.
Nine firms are due to be invited to tender for lot one, with the firms set to compete for one of five spots on the lot.
Eight contractors will be asked to bid on lot two, with four spots up for grabs, while seven firms will be invited to tender for the three spots on lot three of the framework.
Interested firms have until 17 October to register their interest.