Redrow Homes and Willmott Dixon to work on 2,500-home programme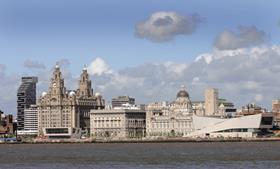 Liverpool council has appointed a consortium of Redrow Homes, Liverpool Mutual Housing (LMA) and Willmott Dixon as its official delivery partners for a scheme to build or refurbish 2,500 homes over the next five years.

Under the Building Our Future agreement, 1,500 new homes will be constructed, and 1,000 will be refurbished by 2019, with an option to extend the programme for a further five years to deliver more new build and refurbishments.

Liverpool said the partners would carry out a "comprehensive review" of the housing market across the city to identify development and refurbishment opportunities and the need to complement other regeneration projects.

The city council said it would sell surplus land to the partnership for development and bring land and investment together "in a planned way" with capital receipts from sales reinvested back into the partnership.

Under the agreement, Redrow will develop a range of executive housing and will identify and acquire land to enhance the council's own development sites, while Willmott Dixon will build new affordable properties for housing association LMA and work on the refurbishment projects.
Liverpool elected mayor Joe Anderson said two full delivery programmes for the new-build and refurbishment work would be agreed by the partnership and recommended to the authority's cabinet in September.
Anderson said the agreement would "unlock new investment opportunities" and allow resources to be pooled.
Steve Greenhalgh, Redrow's managing director for Lancashire, said the city-wide approach was a good example of "joined-up thinking".
"We're particularly pleased that Redrow's investment in private-sale homes will help stimulate the creation of affordable housing, including the refurbishment of empty housing stock," he said.
Liverpool added that the refurbishment work was expected to particularly target areas where there were large volumes of empty houses.
.