Contractors pricing in shortages as concerns over issues dog industry
London and Birmingham are emerging strongly from the impact of the pandemic, a survey by Rider Levett Bucknall has found.
It said demand was doing well in most sectors but access to labour and supply of materials are now trumping volumes of workload as the number one concern for industry.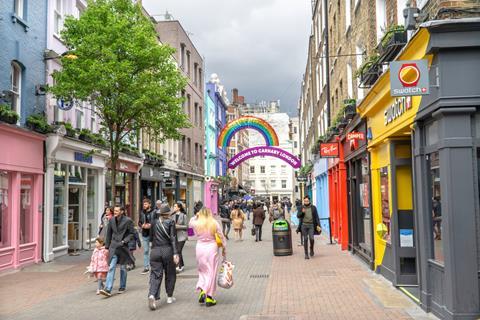 RLB's Birmingham office reported that "affordability and availability of certain materials has replaced covid-uncertainty as the main consideration for projects on-hold".
The report added: "For contractors' and sub-contractors' pricing of materials price increases, both London and Birmingham confirm that pass-through of these additional input costs, on to tendered prices, is at a high level.
"In the context of labour, the concern is more in relation to absolute availability of labour in particular trades. London may be particularly affected, because the effects of Brexit have yet to become clear, regardless of covid impacts."
RLB's national head of cost consultancy Russell Lloyd said: "The UK is experiencing a perfect storm of the effects of both the pandemic and Brexit, together with a strong bounce back, providing the challenges of supply chain issues and labour shortages, which has been further exacerbated by the recent 'pingdemic'."
The survey said: "Overall, London and Birmingham appear to be performing reasonably well in the context of the whole of Europe, sector-by-sector, based on RLB's model of average sector performance."
It said that data centres and the industrial and logistics sectors were performing strongly in the UK while civils and civic projects were also on the rise.
It predicted that there will be more repurposing of offices in the future as firms look to revamp existing space into better quality, less densely populated areas for working.
RLB said the leisure, hotel and retail sectors were recovering but at a slower pace as the effects of the pandemic still linger on tourist numbers as well as the amount of shoppers on the high street who have switched to online shopping in droves.
And it said it was waiting to see what the twin effects of Brexit and covid would be on the number of overseas students studying at UK universities. "This year's universities clearing process will provide some guidance and enable some understanding of any re-calibration of estate development models going forward," it added.