Emergency summit called last Friday afternoon in aftermath of government threat
Building bosses have spent the weekend drawing up plans in response to threats by the government to shut down sites in London amid concerns over the numbers of workers using public transport.
An emergency summit on the issue was held on Friday afternoon with around 40 chief executives of London's biggest contractors along with officials from the business department and representatives from London Underground working out how to cut the number of builders using the network.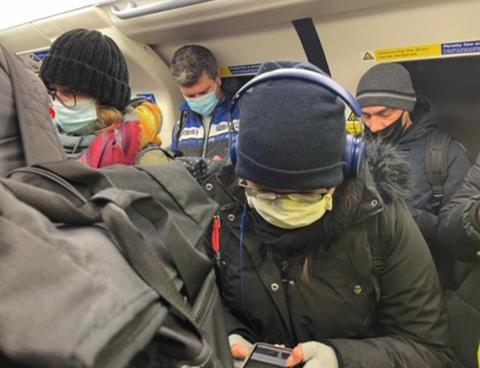 Concerns raised by the government about Tube overcrowding prompted Construction Leadership Council co-chair Andy Mitchell to send out an email last Thursday evening, warning firms of the "very real risk" of ministers imposing restrictions if the situation did not improve.
Building understands that if numbers have not come down sufficiently enough later this week, the government could begin to start ordering firms to close down sites.
One source who attended Friday's meeting told Building: "The two main things are staggering start times, creating shift patterns after 10am, and securing additional car parking spaces. TfL is going to feed back passenger numbers to us on Monday, Tuesday and Wednesday. [Transport secretary] Grant Shapps is all over this and is getting daily reports on it. The issue is that the government is absolutely terrified about what's happening in the hospitals."
The number of people in hospital with covid-19 went up again yesterday to 37,475.
Those attending Friday's emergency meeting were told hotspots on the Tube network included Vauxhall, in south London, the main stop for the slew of work being carried out at Nine Elms and Battersea power station, as well as a string of stations in the east – including Stratford, Canning Town, Canada Water and West Ham.
The source said: "There was a threat that construction might have to shut down in London, it was definitely not an empty threat. We had CLC, Build UK, LU, all the big contractors were there. Everyone's got to work together, you've got to work to get as many people off the network as possible, certainly between 5.45am and 8.45am and we monitor it daily. We are all working together to bring the numbers down on the Tube network and reduce congestion."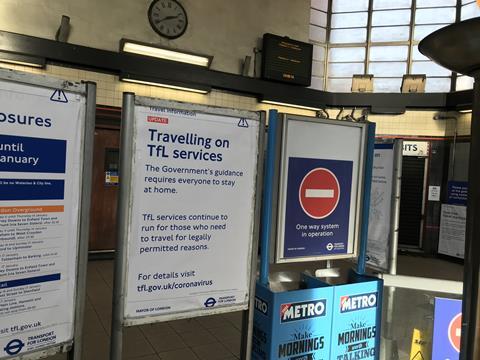 Images last week showed packed trains and platforms in the morning rush between 6am and 8am – reminiscent of those last spring which showed people crammed onto carriages during the first lockdown.
Another source, who also attended Friday's meeting, said: "If we don't follow the rules we will be shut down. We've only got ourselves to blame if we don't do something."
He added: "If sites get shut down, it wouldn't be for two or three days. It would be for weeks. It would be a disaster. We'd have to start furloughing again. We have to see the numbers come down. We've been told that it won't be tolerated."
The news comes just a week after new business secretary Kwasi Kwarteng wrote an open letter to the industry telling it it is safe to carry on working and spelling out why sites are continuing to stay open.