GLA funded homes double to 17,914 in year to March 2015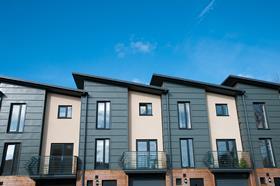 The number of new affordable homes funded by the Greater London Authority in the capital has more than doubled in the past year to almost 18,000 new figures have shown.
The latest tables showing GLA-funded housing starts and completions showed that a total of 17,914 affordable homes were completed between April 2014 and March 2015, up 205% year-on-year from 8,709 in 2013-14.
The number of homes for social rent fell from 3,284 to 3,053, but the number of homes for affordable rent rose from 2,214 to 9,583. A total of 5,263 homes for affordable sale were completed, along with 1,747 homes which were sold on the open market. The total number of homes delivered by GLA schemes rose to 19,661, up from 8,892.
Housing starts also rose from 9,640 in 2013-14 to 11,856 to April 2015, a rise of 22.9%.
Six London boroughs managed to build over 1,000 affordable homes in the year including 1,192 in Barking and Dagenham, 1,315 in Brent, 1,053 in Croydon, 1,154 in Southwark, 1,183 in Tower Hamlets and 1,009 in Waltham Forest.