L&Q says £2m framework is first of its kind launched by firm
London and Quadrant has launched a £2m framework for unexploded bomb surveys.
It is the first time the housing association has launched a deal of this kind, which a spokesperson said was to future-proof planned schemes.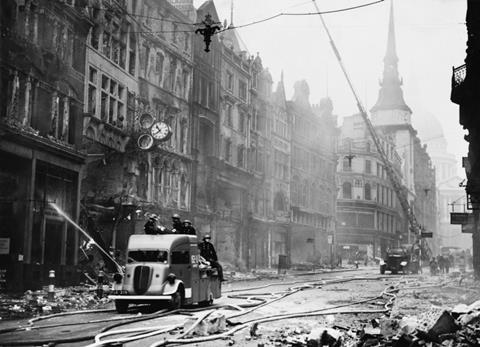 The four-year framework will be for unexploded ordnance consultants to assess sites before purchase and during planning – but doesn't include removing unexploded bombs.
An L&Q spokesperson said: "[The] framework has been put in place now to mitigate risk as part of the future-proofing of our overall forward plan."
She did not say whether any unexploded bombs had been found on any L&Q sites.
Over 18,000 tonnes of bombs were dropped on London during the Blitz in the Second World War.
Unexploded bombs are still occasionally unearthed in the capital. In February, several streets in Soho were evacuated after a half-tonne bomb was discovered by builders at a construction site on Dean Street. And in 2018, a bomb was removed from the Thames after being discovered during works for London City Airport and detonated in the North Sea.
L&Q is one of the biggest housing developers in the UK with a 20,000-home pipeline, mostly in London and the South-east.
Tenders are due to be sent to up to 10 bidders on 8 September.