Johnson criticised after plan to boost energy efficiency in 145,000 homes falls short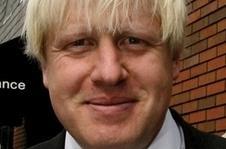 London mayor Boris Johnson lacks funding for 86% of the energy efficiency retrofit work on London's housing stock that he planned to deliver this year, after failing to secure financial backing from the government.
As part of his election campaign, the mayor pledged to complete 20,000 retrofits of London homes this year under his Re:New energy-efficiency programme. But he said this would rise to 145,000 if he secured central government funding for the scheme.
But the Department of Energy and Climate Change has now confirmed that while "informal discussions" took place, no funding was agreed.
Murad Qureshi, Labour member and chairman of the London Assembly's environment committee, said the news dealt a blow to ambitions that were already too low.
He said: "His figures just don't add up. If I were doing it I would have set the figure much higher.
"But his targets are neither here nor there if his friends in central government are not helping him out [financially]."
Last year, the Re:New programme retrofitted 54,705 homes with a budget of £5.9m. In this financial year the budget has fallen to £3.3m for 20,000 homes.
A spokesperson for the mayor's office said that the administration was counting on the Green Deal to allow it to reach its goal of retrofitting a total of 200,000 homes.