Nick Brand spent 12 years at bank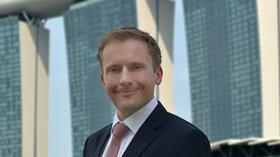 Mace has brought in a former property boss at banking giant Barclays to run a new regional hub in Singapore.
Nick Brand joins the firm as regional manager for its Asia Pacific region having spent a dozen years working at Barclays where his roles included global head of capital projects and regional head of corporate real estate for the bank's Asia Pacific and Middle East arm.
Mace's operation in Singapore employs 300 people and it work in the region include Vietnam's tallest tower and a casino complex in Macau.