Building Live: Mace executive chairman Stephen Pycroft shares his views on the UK market and life in 'Mace world'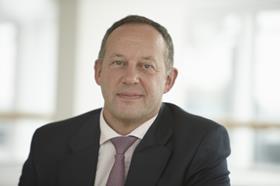 A takeover of a UK firm by a Chinese contractor is "only a matter of time", Mace executive chairman Stephen Pycroft has told the Building Live conference.
In an interview with Building editor Sarah Richardson, Pycroft said the "Chinese are coming and are going to get stronger and stronger" in the UK.
He added: "When they bring Chinese finance, they expect a Chinese contractor, and Chinese suppliers and materials.
"The question is how are we going to adapt at Mace?"
Pycroft added that it wouldn't be long before a Chinese investor bought a British contractor, but ruled out a Chinese takeover at Mace.
He said: "It's only a matter of time before they step into the market and buy somebody. It won't be Mace by the way."
Speaking about Mace, Pycroft said: "There's a saying - don't believe your own PR. You've always got to improve." He said he would rate Mace as a "four out of ten" but "luckily a lot of our competitors are at the three or four mark as well currently".
He made no apologies for a combative management style when "dealing with lots of money and reputations" and said "heads can get chopped off". He said "clients expect firms like Mace will do what they say they're going to do."
Pycroft also spoke about the current market in the UK, and questioned whether the current pipeline of projects coming through is sustainable. He said "there is a nervousness" about whether projects will come to fruition.
He added that most in the market are "concerned about where the residential market is going", and said it could undermine confidence if "one or two jobs stop."