Mace's cost consultancy division maintains tender cost inflation forecast at 4.5%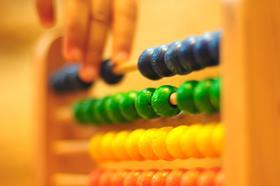 Mace is maintaining its forecast for tender cost inflation at 4.5% for the UK in 2015, with increases of 4% expected in 2016 and 2017.
The cost consultancy division reported that while political uncertainty ahead of the general election had caused a slowdown in the market, the Conservatives' majority win had brought stability to the sector and the general mood within the industry was one of "relief".
This stability and economic growth means a positive outlook for the construction industry, the firm said, particularly with inflation under control and interest rates likely to remain low for some time to come.
Economic growth for the UK for 2015 is forecast at 2.5% compared to 3% for 2014 and therefore Mace Cost Consultancy expects construction output to also moderate from the recent rapid expansion and return to more manageable levels.
This latest forecast is largely unchanged from the last quarter as the "markets are still buoyant" and there is strong demand particularly in London and the South East. the firm said.
However, the company did warn that "supply chains are under pressure to keep up with demand and this is leading to increasing margins which are maintaining the upwards trend in tender prices" and the "possibility of a disorderly outcome to the Greek situation remains a risk that could still affect the economics" of the UK's trading partners in Europe.
Chris Goldthorpe, managing director for Mace Cost Consultancy, said:"A strong foundation and steady growth have been achieved across the market and contractors have a wide range of opportunities open to them in the short to medium term. While demand for delivery flourishes it reinforces our concern that supply will not match this in the same timeframe. A diminishing number of contractors, sub-contractors and supply chain partners impacts competition and makes complex and riskier projects challenging for clients to secure in the market."