Firm hopes to have one third of jobs up and running by end of week
Mace will have around a third of its sites open by the end of the week, more than a month after it first pulled the shutters down on jobs.
The firm shut sites on 24 March – a day after the prime minister effectively put the UK on a lockdown to deal with the outbreak.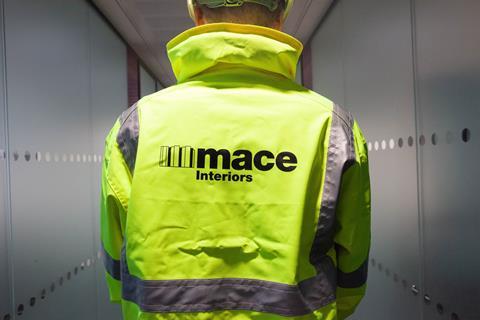 Around 20 sites were reopened earlier this month with an initial 400 people working across all reopened jobs.
The firm said it has started opening more jobs and added: "Our ambition is that by the end of this week we will have opened up to 30 sites in total. In each case, a site operations plan has been personally reviewed and approved by our group board and construction leadership teams.
"Our first priority is the health, safety and wellbeing of our people and the communities we work in. We are carefully monitoring every site we have open to ensure that guidelines are being closely followed – and if not, we will not hesitate to suspend work again."
One of its biggest jobs, the Battersea Power Station redevelopment, remains shut with a decision on when it reopens due this week.
Meanwhile, Bouygues began reopening sites yesterday after a three-week shutdown to review safe working practices.
The firm said the reopening will be phased and will see jobs at reduced capacity over the coming weeks to ensure its workforce adhere to the recommended site operating procedures.