Exclusive: Firm breaks through £1bn-turnover barrier and eyes overseas construction work in push for continued growth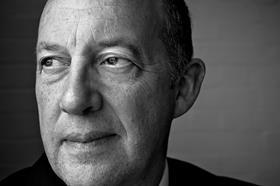 Mace has broken through the £1bn turnover barrier and has now set its sights on becoming a £2bn global business by 2020, the firm's latest results have revealed.
In the firm's 2012 annual report, revealed exclusively to Building this week, Mace chief executive Mark Reynolds set out an ambition for the firm to become a £2bn-turnover global business by 2020 by targeting growth in five strategic overseas hubs.
Reynolds said the firm's strategy over the next eight years was to remain a private company, with the growth strategy focused on the consultancy and construction businesses, as it looked to expand in the Americas, sub-Saharan Africa, the Middle East and North Africa and the Asia Pacific, as well as the UK and Europe.
"While maintaining our position in our existing sectors, we will grow our capability in the property, infrastructure, energy and resources sectors," he added.
In its results for the year to 31 December 2012, Mace Group reported turnover of £1.1bn, up 18% on 2011, with pre-tax profit up 22% to £28.3m.
The UK construction business reported revenue of £829m, up 22% on the previous year, with operating profit of £37.5m, giving an operating margin of 4.5%.
The firm's UK consultancy business reported turnover of £160m, up 10% on 2011, while revenue in the international business remained stable at £103m, with £81m from consultancy and £22m from construction.
Speaking to Building, Mace executive chairman Stephen Pycroft - who handed over the role of chief executive to Reynolds at the beginning of this year - said nearly doubling turnover by 2020 would require "step up" in growth in the consultancy and international businesses.
He said the firm was aiming to boost its combined revenue from the international and consultancy businesses - currently £263m - to around £600m by 2020, with the construction business in the UK and overseas aiming to turn over around £1.4bn, up from a current total of £851m in 2012.
We will do international construction for certain specific clients

Stephen Pycroft, Mace
Currently £981m, or 90%, of the group's turnover is from the UK and Pycroft said that in order to boost its overseas revenue the firm would target major programme and project management jobs on the back of its role in delivering the London 2012 Olympics, as part of the CLM consortium. He said one such example was the delivery partner role on a £1bn-plus residential scheme in St Petersburg, Russia, which the firm announced last month.
But Pycroft said the firm would now also increasingly take on construction jobs overseas, albeit with select clients, with the aim of increasing overseas construction turnover significantly from the current £22m.
"We will go and do international construction for certain specific clients where we feel they're the right kind of people," he said.
"Where our clients ask us to go and build projects for them we will go and build them - previously we've said we'll just do the project management, now we're saying fine, if it's right, we'll go and build the facilities for you."
In the UK, the construction business had a secured pipeline of £670m at the start of 2013, which Pycroft said was evenly split between commercial and residential work.
Revenue from residential work rose 80% last year to £85m, which is around 10% of UK construction turnover. Pycroft said this would continue to be a key growth area for the firm in the UK.
He said the business was also focused on boosting its infrastructure revenue, which was around £100m last year, or about 12% of UK construction turnover.
The firm reported cash balances of £103m, but Pycroft ruled out the possibility of acquisitions to support the growth push. "We never even talk about acquisitions in the board room. We see the 2020 vision will be delivered through organic growth," he said.
"There's no need for acquisitions or a massive change in strategy, just organic growth along the lines of evolving our service offer and extending our client base."