Move would create thousands of new jobs and save billions in construction costs, firm adds
Mace has told the government that faster and more innovative production style approaches in construction including building six regional MMC hubs could save it close to £3bn a year.
It said a 'construction to production' approach would produce annual savings of £2.8bn which it said was enough to triple the investment going into the North West region every year or increase tenfold the amount being spent on the East Midlands.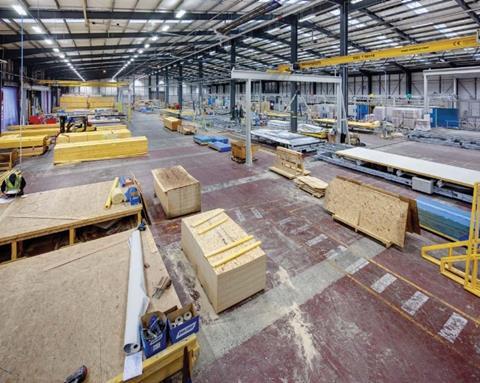 A report on plans to level up the UK once the covid-19 pandemic recedes says building a series of regional MMC hubs across England would create up to 124,000 jobs in regions which had traditionally suffered decades of under-investment.
In all, Mace's report recommends building six hubs which would be able to support the delivery of social and transport infrastructure in the North, Midlands and East of England.
It added the hubs, which would include bases at Barnsley, South Yorkshire, Sandwell in the West Midlands and Stockton-on-Tees in County Durham, would give those regions an economic boost of £4.9bn. It said other hubs should be built in Oldham, Greater Manchester, Ashfield in Nottinghamshire and King's Lynn in Norfolk.
Mace chief executive Mark Reynolds said: "If the government is to deliver its ambitious plans for levelling up the UK economy, we must see a radical transformation in how our industry operates. We cannot expect radically different outcomes if we adopt the same approaches we always have. To see real change, we must be prepared to do things differently."
As well as a regionalised approach to MMC, other recommendations it makes include focussing on 'shovel worthy' schemes such as new homes, hospitals and schools, delivering a national retrofit programme and increasing the amount government spends on research and development in construction.
It said construction needed to receive a greater share of the amount government and other non-profit groups spent on R&D which in 2018 was just over £37bn with 37% of that figure being spent on health and defence.
It added government investment should be targeted at those areas worst hit by the pandemic while the construction industry should be recruiting from rival sectors to find the staff to carry out the work, especially those needed for the increased use of MMC.