Ongoing push to reduce spend on main contractors at project's central London stations
Main contractors have been demobilised from just four of Crossrail's 10 new central London stations.
There have been a series of calls for Crossrail to wrap up the Tier 1 contracts in an effort to keep costs on the already over budget project to a minimum.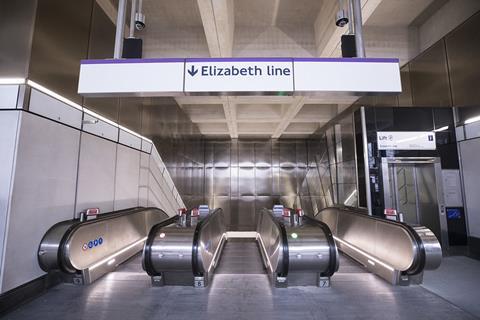 Last month, the Public Accounts Committee said Crossrail needed to bring "expensive Tier 1 contracts" to an end as a matter of urgency.
The committee said the project had been shelling out £56m a month in the half year to March 2021.
Last week, the scheme's bosses said the job needed to find an extra £151m on top of the additional funding of £825m it was handed last year in order to complete the work on the key central London section which is slated for opening between February and June next year.
In his monthly update to London Assembly transport committee chair Caroline Pidgeon, Crossrail chief executive Mark Wild said: "To date, Tier 1 contractors from Farringdon, Tottenham Court Road, Woolwich and Liverpool Street stations have demobilised from site and Paddington has started the process."
Farringdon has been built by a Bam Nuttall, Ferrovial and Kier JV, while Tottenham Court Road and Liverpool Street stations have been delivered by Laing O'Rourke. Balfour Beatty and Berkeley Homes worked on the Woolwich scheme.
Among the stations left to finish is Bond Street, now being built by Engie after being brought in to replace a Costain/Skanska JV, with Crossrail promising the late-running job won't delay opening the line further in order to complete work on the station.