Four major contractors named as owing £1.3m to collapsed M&E firm HPEMS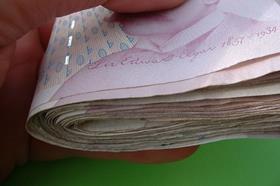 Contractors Skanska, Willmott Dixon, Rydon Construction and Wates owed M&E firm HPEMS over £1.3m between them when it fell into administration in September, it has been alleged.
The Essex-based M&E contractor folded in September, with the administrator Begbies Traynor saying the "non-payment of debts by main contractors" was the key factor in the collapse.
Now, a report by the administrators has revealed the identity of the four contractors that owe the vast majority of the total debt of £1.4m - although the firms are disputing the amount owed - with £147,190 of the debt also revealed to be made up of retentions payments.
The report showed Willmott Dixon was the biggest debtor, owing £716,785, including £9,323 of retentions payments; Skanska owed the firm £382,384, including £54,242 of retentions payments.
It also showed Rydon Construction owed £169,748, including £45,361 of retentions payments and Wates owed £47,090 including £22,207 of retentions payments.
Willmott Dixon and Skanska both said they had incurred additional costs because of HPEMS running into financial problems, with Willmott Dixon saying no money was due until "practical completion has been achieved" on its jobs.
Skanska said all its payments to the firm had been made within 21 days.
Rydon said HPEMS' work had contained "defects" and Rydon had "borne significant additional costs on projects" as a result.
Wates said "no money was currently outstanding".
Suzannah Nichol, chief executive of the National Specialist Contractors' Council, said HPEMS' situation "showed how catastrophic the impact of retentions is on a small business".