Club plans to build a further three rows of seats to take capacity to 55,000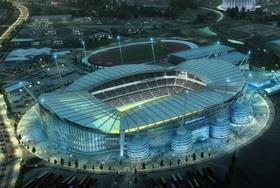 Manchester City Football Club have today announced phase two of the Etihad Stadium expansion, which will see a further three rows of seats built to take total capacity to more than 55,000.
Contractor Laing O'Rourke has released a fly-through video showing the construction process here.
Work began in March 2014 to add circa 6,000 seats to the South Stand and both projects are due to be completed in time for the start of the 2015-16 Premier League season
Planning permission has also been granted for a third phase which could see a further 6,000 seats and a total capacity of 61,000, making the Etihad the second largest stadium in the Premier League.