Manchester City football club owner plans to build 6,000 homes in east of Manchester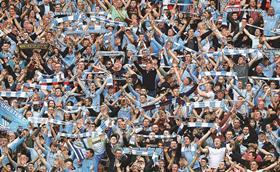 The owner of Manchester City Football Club, Abu Dhabi United Group, has unveiled plans to build 6,000 homes in the east of the city.
Abu Dhabi United Group has agreed a deal with Manchester City Council to bring forward the homes.
The first phase will consist of 830 homes in Ancoats and New Islington.
The homes will predominatly be privately rented homes and are expected to be delivered over the next ten years.
Manchester Life Development Company, a joint venture between the two partners will be established to oversee the development.
Following the completion and approval of phase one development plans, construction work is expected to begin next year.
All of the land which is required for phase one of Manchester Life has been assembled.
Sir Richard Leese, leader of Manchester City Council, said: "Today's announcement adds another commercial dimension to the already significant investment made by Manchester City Council and ADUG in East Manchester, and in doing so progresses the regeneration story which began in the 1990's and was accelerated by the 2002 Commonwealth Games and ADUG's recent development of the Etihad Campus.
"The planned transformation of the eastern edge of the City Centre is the single biggest residential investment Manchester has seen for a generation.
"Building thousands of quality new homes will be a fundamental part of our growth story and will deliver significant socioeconomic impact. We look forward to working with Abu Dhabi United Group to create a world class exemplar of regeneration."