Exclusive: Balfour Beatty's UK construction boss says firm's restructure will see the end of both Mansell and Birse Civils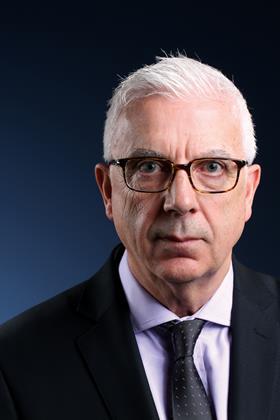 Mansell and Birse Civils will cease to exist as brands by the end of the year, Balfour Beatty's UK construction boss has confirmed.
Speaking to Building today after the industry giant posted its full year results for 2012, Balfour Beatty Construction Services UK chief executive Mike Peasland (pictured) said last year's wide-ranging restructure of the firm's UK construction division was now "bedding in", with the business incurring a one-off cost of £34m in 2012.
But Peasland said that contractor Mansell and Birse Civils would be phased out as business brands over this year and would cease to exist by 2014.
He said: "Mansell and Birse are transitional brands. They will transition by the end of this year into the Balfour Beatty brand."
The confirmation that Mansell will be dissolved as a brand comes after some uncertainty over its future.
When Balfour Beatty announced its restructure last October, the firm said eight of its 15 existing brands would be dissolved, but Mansell and Birse Civils would be retained, along with Balfour Beatty Engineering Services; Raynseway Construction; Balfour Beatty Ground Engineering and fit-out business Office Projects Ltd.
At the time Peasland told Building that there was a "question mark" over how long Mansell would be retained as a brand, with the existing Mansell business incorporated into Balfour Beatty's regional workstream in the restructure. Peasland said the delay in dissolving the Mansell brand was in part due to a desire not to unsettle its customers.
He said: "What we don't want to do is spook the customers. The customers have got to get comfortable in terms of what they get so they see the same people and the same organisation, as such.
"We've seen other [firms] move too quickly to move on brands and then move back because the customers have been unsettled by it."
"But Birse and Mansell will transfer into the [Balfour Beatty] masterband by the end of this year."
However, Peasland said Mansell Homes would continue as a brand as Balfour Beatty was not synonymous with housing.
Mansell, which was established in 1908, was bought by Balfour Beatty for £42m in 2003, and has mainly focused on smaller regional projects, as well as housing and fit-out. It was Balfour Beatty's largest subsidiary, with turnover of around £800m and 2,300 staff.
Peasland said the restructure, which saw six operating companies reduced to just one, with 650 redundancies and a reduction in offices from 75 to 37 was now "installed", but would not be fully complete until the end of the year.
He said the new regional office structure was in place, but the property moves had not been fully completed, while the new IT systems, as well as moves to share more services in IT, HR and procurement still needed to be completed.
"In terms of actual completion we won't see that until the end of the year, but the actual model and structure is in place," he said.
He added that the redundancy programme was "more or less complete" but there would likely be more redundancies this year as the restructure bedded down.
He said: "Through last year there was a certain amount of uncertainty about who would stay and who would go - well that's all in place now so while there will be some more redundancies this year it's a much more stable position and everybody is totally aware of what the strategy is and how that will play out through 2013."
He said the firm would likely to incur further one-off restructuring costs in 2013 - on top of the £34m last year - but that they would begin to be offset by the £30m in annualised savings that will be realised through the shake-up.
He added that he did not expect a further round of restructuring, with the business now focused on "bedding down" the last year's changes.
"Projects come and go and you flex your project teams as the market dictates, but the overhead structure, is now in place, and in truth, that overhead structure can take on a fair bit of capacity before we would have to change it as well," he said.
"You never say never because we're continually changing and organising to suit markets, but we see this year about bedding down what we put in place last year."