New report from Turner & Townsend says increased costs will hit just as the UK market is slowing down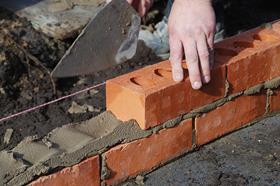 The cost of building materials is expected to rise by more than 5% in the coming year at the same time as the UK market is starting to cool down, according to a new report.
Consultant Turner & Townsend (T&T) said that against a background of subdued growth UK contractors had reported a 23 percentage point rise in order books.
But this good news was tempered by the likelihood of input costs rising by 5.3% over the next 12 months.
T&T's latest quarterly UK Market Intelligence report said confidence was fragile in a number of areas, with contractors in London the most nervous, with more than a quarter (26%) of respondents to its survey expecting the market to cool in the next 12 months.
"The single greatest brake on confidence and to a lesser extent activity in the capital is Brexit uncertainty," the report added.
But T&T said that while London – which acts as an indicator for other regions – might be slowing down amid Brexit uncertainty across the Irish Sea, Dublin was booming, as firms looked to re-locate there in the event the UK crashes out of the EU without a deal.
Tender prices in the Irish capital are expected to rise by an average 6.3% this year, versus London's 2.5% increase.
Paul Connolly, T&T's UK managing director of cost management, said clients operating in challenging markets like London had to face down what he called "multiple, fast-moving threats with equally agile procurement and project management strategies.
"The most obvious issue to be confronted is supply chain strain. Clients must remain vigilant and in practical terms, this means re-running credit checks and challenging suppliers on their ability to continue delivering, while also seeking to understand and allay their concerns."