Infrastructure services contractor sees revenue soar 22%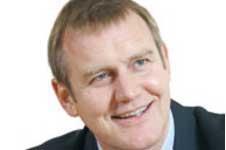 Infrastructure services provider May Gurney has seen pre-tax profit rise 17% in the last year, according to its preliminary results.
The firm saw profit rise to £28.4m in the last financial year as revenues also increased by 22% to £695.3m. Public sector services accounted for 60% of the group's revenue.
However, it did have to spend £2.9m on restructuring costs, most of which was attributed to redundancy costs.
Philip Fellowes-Prynne, chief executive of May Gurney, said: "Our strategy of targeting resilient, maintenance-focused revenue streams has proved successful against the background of a challenging economic environment.
"Whilst we continue to bid intelligently, our approach has always been to pursue value over volume, especially as our markets become increasingly competitive. Therefore, we remain selective and focus on profitable work where added value, service innovation, collaborative working and customer service are the primary drivers."
The firm also reported it had an order book of £1.5bn, including framework agreements, up from £1.4bn last year.