London Assembly members said Sadiq Khan showed "incompetence, or at the very least, disinterest" in his handling of Crossrail
Mayor of London Sadiq Khan has been hit with a fresh round of criticism, with members of the London Assembly saying they were left "wanting" by his explanation into the timing of the Crossrail delay announcement.
The mayor has finally responded to a London Assembly transport committee letter requesting information about who knew what, when, regarding the Crossrail delay.
At the start of last month, members of the London Assembly's transport committee accused Khan of misleading them about the near-year long delay of Crossrail.
At the time Caroline Pidgeon, the committee's chair, said the evidence received showed it is highly likely that the mayor was informed on or soon after 19 July that there was very likely to be a delay.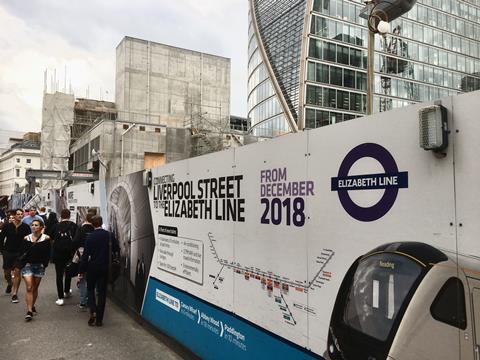 Now, the committee says there are "grave discrepancies in evidence", which has led them to conclude they have been misled.
Pidgeon said: "Once again, with this response from the Mayor, we are left wanting. Simply accepting Crossrail's assurances about the launch date seems to show incompetence, or at the very least, disinterest.
"The fact that Crossrail is a joint GLA-Department for Transport (DfT) project is irrelevant – the mayor should have been having discussions with the DfT.
"The transport committee continues to support the opening of the Elizabeth Line and reinforces the huge benefits it will bring to Londoners once it arrives. However, we need answers to perfectly reasonable questions. Surely that's not too much to ask, considering it is the job of the Assembly to scrutinise the actions of the mayor."
According to the committee in his response to the letter, the mayor said that "schedule pressures" had been repeatedly discussed earlier in the year, while TfL and the Mayor apparently did nothing about it.
If this was indeed the case, the committee said it had concluded that it was deliberately misleading of them to make public statements about the project being on course. The statements came directly from the mayor and included statements made to parliament and the stock exchange.