The London Economic Action Partnership green-lights £314m scheme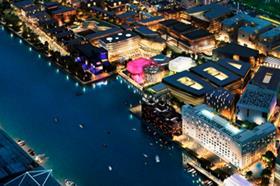 A £314m scheme to regenerate the Royal Docks in east London which could see more than 4,000 homes built in the district has been given the go-ahead.
The London Economic Action Partnership has green-lit plans by Mayor of London, Sadiq Khan, and Mayor of Newham, Rokhsana Fiaz, for the regeneration project, which is expected to be developed in the next five years.
As well as the new homes and the creation of 35,000 jobs, the scheme is forecast to attract in excess of £5bn of inward investment during the next 20 years.
The Royal Docks includes Silvertown Quays (pictured), Royal Albert Dock and Albert Island and Khan recently established a Royal Docks Delivery Team at City Hall, which will lead on the implementation of the plan.
Khan, said: "Today marks a major step forward in the development of this site, which has the potential to become not only an important new business destination but also a key part of the capital's cultural life."
Mayor of Newham Rokhsana Fiaz, said: "This is exciting news for Newham, placing Royal Docks as London's new gateway to the world. This funding will bring more genuinely affordable homes, highly skilled jobs, apprenticeship opportunities for our young people and improved transport infrastructure to an area steeped in rich industrial history."