Contractor will build block of 22 luxury apartments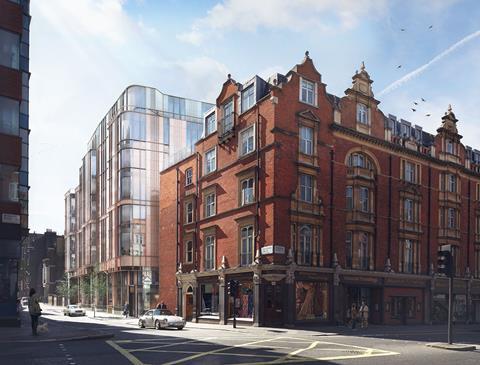 McAleer & Rushe has signed a £27m contract to build a luxury residential development in Marylebone, west London for Clivedale Properties.
The block of 22 flats - designed by architect DSDHA and interior designer FKA Architecture & Interiors - will be built on the former central London headquarters of property firm Colliers.
The development includes studios, one-to-three bedroom apartments and penthouses, a 25-metre pool, gym, spa, treatment rooms, gardens and a residents' lounge.
The building will be fitted with a glazed terracotta external cladding.
Martin Magee, managing director of McAleer & Rushe Contracts UK, said: "This is a great project to be associated with as it contributes so positively to its environs by enhancing the prestige of this residential neighbourhood.
"Our construction business has made a strong start to the year having recently secured a number of contracts across the hotel, office, student housing and residential sectors - not just in London but across the UK".