Miles Shelley retires after 25 years at contractor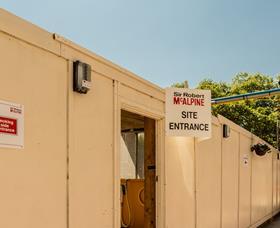 Sir Robert McAlpine has turned to Costain to replace its veteran chief financial officer who left last week.
Documents filed at Companies House show that 57-year-old Miles Shelley left McAlpine last Wednesday after 25 years at the company, a period which saw the firm build a number of high-profile schemes including Arsenal's Emirates stadium, the main stadium for the 2012 Olympic Games and the Bloomberg building in the City of London.
Shelley has been replaced by Leighton More who spent three years as finance director of Costain's infrastructure division. Before joining Costain, More spent seven years at Serco in a number of financial roles.
According to Companies House, he took up his new role at McAlpine last Tuesday.
McAlpine's current jobs include leading the £39m revamp of Somerset House in London while it is also renovating of the Elizabeth Tower at Parliament.
In 2017 it made a £23m loss following problems on a number of Energy from Waste contracts.