Search to begin for a replacement soon, investment plan to lead company to 2018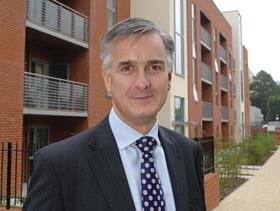 McCarthy & Stone chief executive Mark Elliott has announced he will be stepping down at the end of February 2014.
Chairman, John White, commented: "Mark will be leaving the business well-financed and in a strong position to take advantage of a significant market opportunity in the retirement apartments sector. The shareholders and directors thank him for all of his efforts and acknowledge his role in moving the business forward."
The latest financial year saw the company increase its revenue by 21% to £310.8m and saw a 15% growth in EBITDA to £46m.
A £527m refinancing, announced in August 2013, brought new shareholders to the company.
Following the refinancing, Elliott has led the company towards a plan to invest £1.5bn in land and developments through to 2018.
McCarthy and Stone will soon begin the search for a replacement.