Retirement homes developer says it can now press ahead with plans to invest £1.5bn in new developments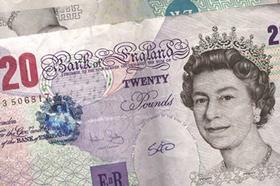 Retirement homes developer McCarthy & Stone has completed a full refinancing of outstanding liabilities, enabling it to press ahead with plans to invest £1.5bn in new developments.
The developer said it had successfully completed the refinancing of its existing liabilities, totalling £518.9m
It said the deal significantly reduced the debt burden of the business by £350m.
As part of the transaction, existing shareholders have subscribed for £367m of new equity.
The outstanding £160m of debt has been refinanced by a new five-year loan facility, also provided by existing shareholders.
The firm said all proceeds of the capital raised, totalling £527m million, will be used to pay down its outstanding liabilities as well as transaction costs.
This includes repayment of £510.3m in loans and an £8.6m swap.
The firm said it would now press ahead with its growth strategy, with £1.5bn to be invested in land and developments through to 2018.
The Company has plans to acquire around 250 sites across the UK over this period and to commence construction of a similar number of new developments.