Contractor McGee confirms one of its workers died on Grovesnor Square building site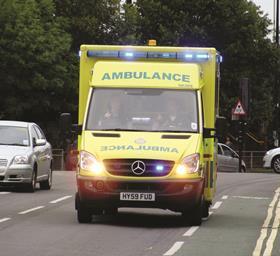 Contractor McGee has confirmed that a worker on its building site in Grosvenor Square died after a mini-digger that was demolishing a concrete slab fell through the floor and down to the next level.
In a statement today, the firm named the worker as 33-year-old Lithuanian national Dainius Rupsys.
Rupsys, a father of two, was killed at the site at 20 Grosvenor Square on Monday afternoon when a mini-digger fell through the second floor to the first floor level.
A second worker was taken to hospital with minor injuries and was discharged on Monday evening.
McGee chief executive Declan Sherry confirmed McGee was the contractor responsible for the residential building site in Mayfair when the incident occurred.
He said Rupsys had worked for McGee since 2012. "Dainius was a popular and valued member of the team and will be missed by us all. He was a father of two. Our thoughts are with his whole family at this very difficult time," he said.
"McGee is in contact with members of his family and will be offering counselling and other support. We will also be offering counselling and support to other employees who work on the site."
"The incident involved a piece of machinery that was demolishing a concrete floor slab of around 12 square metres when the floor slab gave way and fell to the next level down."
Work at 20 Grosvenor Square, the former US Naval Headquarter, has been suspended.
The project involves the construction of around 30 luxury apartments, following the partial demolition of the existing building behind a retained facade.
The Health and Safety Executive has launched a full investigation into the incident.
"This is a difficult time for all involved and we extend our deepest sympathies to the families of the men involved," Sherry said.