A worker has died on a construction site in Grosvenor Square, central London, following the partial collapse of a building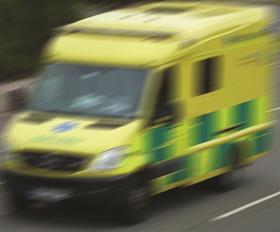 The Metropolitan Police said the incident occurred yesterday afternoon at a residential building site at 20 Grosvenor Square.
Police said a man, believed to be in his early 30s, who was working on the site, was pronounced dead at the scene.
At least one other person has been injured.
The Health and Safety Executive has been informed.
McGee is the contractor on the project, which involves the construction of 31 luxury apartments, following the partial demolition of existing building behind a retained facade.
McGee's chief executive Declan Sherry told the Evening Standard: "At approximately 4pm today, an incident occurred on the construction site at 20 Grosvenor Square which required an ambulance to be called for two workers who were taken to hospital.
"McGee, the contractor responsible for the site, is liaising with the workers' families. We cannot, therefore, release any further details at this time."
McGee has been contacted for further comment.