A £62m scheme to convert historic Leeds civic buildings into student accommodation has been approved by the city council.
McLaren Property, the developer behind the application, will turn listed former council-owned buildings into a 17,490sqm student accommodation development with 473 beds.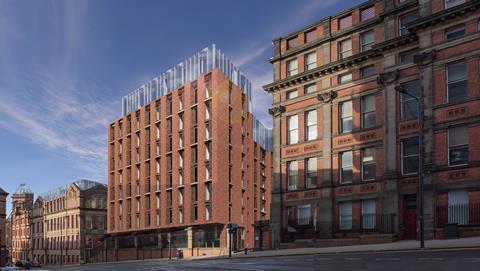 The scheme, which was designed by Cartwright Pickard, will repurpose the Leonardo Printworks, the Leonardo building and Thoresby House in the Civic Quarter of Leeds city centre, as well as new accommodation on the former car park site.
Leonardo Printworks and Thorseby House are both grade II listed Victorian buildings.
The buildings had been variously used as schools, printworks, a teaching college and most recently as council offices.
The new student accommodation will be close to the University of Leeds, Leeds Beckett and Leeds Teaching Hospital.
The job is McLaren's first student deal in Leeds with the two-year build programme due to start next month.