Keith Rayner has joined McLaren after 23 years with Bam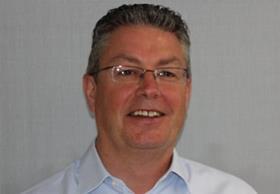 McLaren Construction has poached Keith Rayner from rival contractor Bam as part of its plans to push into the public sector.
The contractor is looking to increase the amount of public sector work it carries out in the future.
Raynar (pictured) started his career in construction as a carpenter and joiner with Simons Construction before joining Bam in 1995.
During his time at the firm he held several senior positions before becoming the firm's framework director during which time he worked on deals such as the Education and Skills Funding Agency's construction framework and the NHS ProCure 22 Framework.
"The appointment underpins our business plan commitment and aspiration to strategically secure public sector works and National Frameworks," McLaren's construction managing director Dave Smith said.