Darren Gill spent 22 years at rival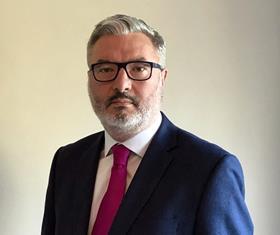 McLaren has appointed Bouygues' former London residential boss to head up its own business in the capital.
Darren Gill (pictured), who was most recently a board director at Bouygues UK and managing director of its residential buisness in London and the South East, has been appointed as the MD of McLaren's London business.
Gill, who is a quantity surveyor by trade, spent the last 22 years at Bouygues, including four years in Asia.
Before joining Bouygues, Gill held roles at Amey and Birse which was later bought by Baflour Beatty.
The London-based contractor, who recently reported a hike in profit to £3.6m for the year ending July 2018, has said that it is setting up a team to win more public sector work as Brexit looms over the industry.
McLaren also recently secured a spot on the highest value lot of a £1bn framework in east London for Barking and Dagenham council's regeneration company Be First.
The first job on this framework, known as Lot 2, will be carried out by McLaren and is a scheme to turn a rundown 1960s office block on Barking's Cambridge Road called Crown House into a residential development of nearly 400 flats