Contractor appointed to Royal Tunbridge Wells job
McLaren has been chosen for an £11m job to renovate a shopping centre in Tunbridge Wells.
The company has started work upgrading the existing shopping centre at Royal Victoria Place for British Land.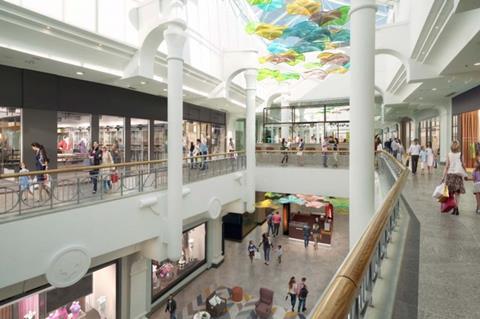 This involves replacing flooring, as well as the installation of new seating areas and a lighting feature.
The 35-week project will also see the contractor free up space on the ground floor to allow for up to 17 temporary, flexible kiosks and retail units and an art installation.
McLaren will also upgrade lighting and air-conditioning systems, refurbish bathrooms and modernise thoroughfares within the shopping centre.
The project is being carried out in night-time hours until next spring to minimise the impact to shoppers and retailers.