Contractor bags record haul in 2015, including deals worth up to £390m and £250m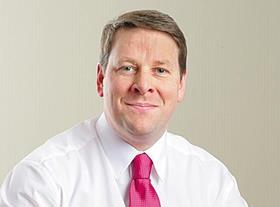 Contractor Mears has secured a record £1bn in new orders during 2015.
In a trading update to the City, Mears highlighted two mega contracts worth £390m and £250m which had helped the contractor win nearly £1bn in new work last year.
The firm secured a 15-year partnership deal with Milton Keynes council to regenerate seven areas of the city, worth up to £12m a year for repairs and maintenance and £14m a year for new build, which totals £390m over the course of the contract.
Mears was also awarded a three-year housing management contract for around 4,000 homes – with the opportunity for a two-year extension – worth around £50m a year.
The firm said it forecasts revenue of £975m when it publishes its full-year results, which it said reflects "strong progress" made in new contract bidding.
However, Mears said its care business has found current market conditions "challenging", with "significant disparity" between long-term and short-term opportunities in the sector.
Mears chief executive David Miles (pictured) said: "The speed of development of our housing management business is particularly exciting and the outlook here is excellent.
"I am delighted that we have secured both our primary bidding targets in 2015, neither of which could have been secured without our housing management expertise.
"Our care business continues to find the current market conditions challenging. However in the long-term we see significant opportunity in the Care sector and remain confident that we have the right strategy."