Average weekly earnings for tradespeople rose sharply last month after January drop
The pay of self-employed tradespeople rose dramatically across a number of regions last month, according to a leading payroll firm.
Average weekly earnings on building sites across the country increased by 10.1% to £950 in February, Hudson Contract's latest analysis of pay trends shows.
Trades seeing the biggest rises last month were plumbers, electricians and bricklayers who saw increases of between 14.5% and 16.6% from January.
The jump in rates sees pay for tradespeople nearly returning to the £959 recorded in December last year, following a sharp drop in earnings in the first month of the new year.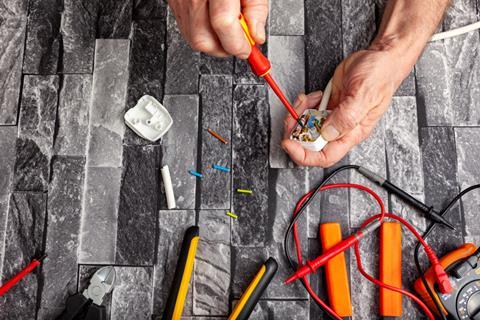 According to Hudson Contract, the monthly rise is in keeping with annual trends, although labour rates were still 7.1% higher than in the same month the year prior.
Managing director Ian Anfield said the mild start to 2022 had kept up demand on sites for skilled tradespeople.
"We have had a busy month for entering new contracts and we are seeing anecdotal evidence of more Europeans returning to the UK labour market," he said.
"Similar to last month, our clients are telling us they have full order books well into 2022 but they are not seeing as many enquiries coming through the door as this time last year.''
The North East, along with the Yorkshire and Humber region, saw the biggest month on month rise, with 15.1% and 14.7%, respectively.
However, the North East was also the only region to record a year-on-year decline, down 2.9%.