Montague Review to recommend affordable housing obligations be dropped in exchange for supply of private rented homes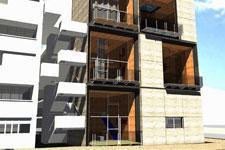 A government-commissioned review of the private rented housing sector is expected to urge ministers to drop the requirement for developers to include affordable homes in schemes in return for a guarantee that the properties will be let rather than sold.
The Financial Times reports that the review by Sir Adrian Montague, due to be published next week, is expected to make five recommendations aimed at encouraging financial institutions to increase their investments in the private rental sector.
The paper said these include the waiving of affordable housing requirements that council place on developers through section 106 agreements in exchange for a covenant that ensures the property remains in the rented sector.
There will also be a call for the government to make more public sector land available for private rented schemes, the Financial Times said, as well as a call for the government to contribute more equity or debt to some schemes in a bid to foster greater institutional investment.
The review is also expected to call for a 'housing taskforce' made up of developers that would advise the government.