Exclusive: Industry leaders unite to urge action after government fails to schedule meeting to discuss future of energy regulations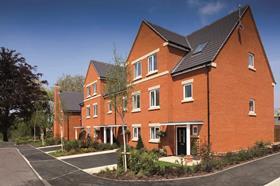 The government has been urged to draft the 2016 energy efficiency regulations for homes now, after it emerged that the building regulations minister has yet to set a date for the next meeting of a pan-industry task force on the issue.
In a letter to building regulations minister Stephen Williams - copied to chancellor George Osborne, communities secretary Eric Pickles, and energy secretary Ed Davey - the bosses of the Construction Products Association, the Zero Carbon Hub, the Home Builders Federation and the National House Building Council and three other trade bodies, said drafting the 2016 Part L regulations now was a "critical issue".
The Part L regulations set out the energy efficiency requirements for buildings and are seen as critical to making all new homes zero-carbon by 2016 - a key part of the government's commitment to cut the UK's carbon emissions.
Last July the government unveiled changes to the regulations, which are set to come into force in April 2014, but a further iteration will be implemented in 2016.
In the letter the key trade bodies, which form a government advisory group, said the government needed to begin on the 2016 regulations now. "Public consultation on the proposed changes will need to be undertaken in good time before the 2015 election - preferably no later than this autumn," the letter said.
"That in turn means that preparatory work to inform the consultations should be taken forward as a priority now."
The letter added: "Substantial preparatory work may still be required on Allowable Solutions – depending on the direction of the government's thinking following last year's consultation. There also remain some substantive questions of detail to be considered on carbon compliance before a consultation can be issued."
However, it said the minister had yet to convene the next meeting of the task group that has played a key role in advising and assisting government on implementing the Zero Carbon Homes policy since its introduction in 2007.
It said the members of the task group would "be very happy to discuss matters with you at any time and as you may wish".
The letter said: "Low carbon homes are now being planned and delivered at scale and there is a broad consensus that this policy has stimulated significant innovation and improvements in the quality of new homes leading to significant cost savings already on energy bills.
"Indeed, homes built to the latest regulations can save households in the region of £800 per annum compared to a Victorian property and this consideration is set to become an increasingly important factor in home buyers' list of priorities."
Williams said he was "committed" to introducing the zero carbon homes standard.
He added: "The government has introduced new energy standards that come into force in April which will cut carbon emissions from non domestic buildings by 9% and cut fuel bills for large businesses by over £60k compared to build standards before 2010."