Ten year contract for Hammersmith & Fulham council in London covers more than 17,000 homes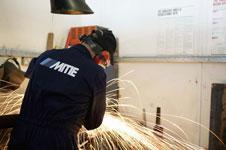 Outsourcing giant Mitie has been awarded a £117m contract to carry out housing repairs for over 17,000 homes in London.
Hammersmith & Fulham Council has contracted the FTSE 250 firm to provide reactive repairs and planned maintenance works over the next ten years.
Mitie will also establish a 24 hour contact centre so that residents can book appointments at any time.
The contract is expected to save the council £20m over the period. The deal is the second struck between Hammersmith & Fulham and Mitie after a three year £30m painting contract was awarded earlier this year.
Councillor Andrew Johnson, cabinet member for housing, said: "The council carries out around 50,000 repairs a year and when we ask residents what matters most to them, repairs comes out on top time and again.
"We look forward to a long and successful partnership with Mitie that will further improve standards and achieve the best value for money deal for residents possible."