Outsourcing giant posts 39% drop in pre-tax profit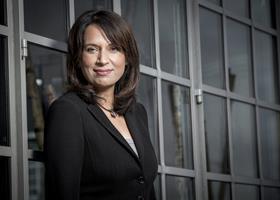 Outsourcing giant Mitie has posted a 39% drop in pre-tax profit for the year to March 2015, after incurring multi-million pound hits from exiting the M&E and asset management markets.
Mitie posted pre-tax profit of £41.5m, down from £68.5m the previous year, with the fall largely attributable to £72.6m of exceptional costs over the year, including the costs of winding down its M&E and asset management divisions.
Mitie said it successfully exited the M&E market over the period, but incurred a £15.9m trading loss in the division's final year.
The firm also took a £45.7m hit on problem contracts in its asset management business –which Mitie is exiting and absorbing within its energy solutions business – including a £27.2m hit on a single waste wood-to-energy plant in Plymouth.
Mitie said that with exceptional costs discounted it achieved a 1% increase in underlying pre-tax profit to £114.1m, up from £113.3m.
Revenue also increased marginally to £2.3bn, up from £2.2bn.
Mitie said its core facilities management business "continued to perform strongly" over the year.
In the two other main areas in which the firm works – social housing and healthcare – the company said it "experienced a challenging year, as a result of pricing pressure in both these markets", but Mitie said it saw "good long-term opportunities to deliver growth in both markets".
Ruby McGregor-Smith, chief executive of Mitie, said: ""Mitie has made good progress this year. We have repositioned the business and lowered our risk profile. Our facilities management business accounts for [circa] 85% of group revenue and is a UK market leader."