Revenue at outsourcing giant's M&E arm falls 50% while losses in the business rise to £4.3m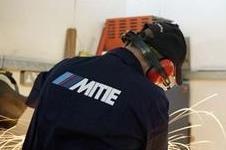 Outsourcing giant Mitie's mechanical and electrical engineering business has reported a 50% reduction in revenue after the firm announced it would be exiting the market.
In the six months to 30 September, the M&E business reported rising losses of £4.3m, up from a loss of £2.8m in the same period in 2012.
The business reported revenue of £41.2m, down from £81.6m over the same period last year.
However, this did not dent Mitie's overall performance.
Revenue rose 10.5% to £1.04bn and pre tax profit grew 9.5% to £55m over the period.
In May, the firm announced that it would be exiting the M&E market saying that margins in the business were "well below the group average".
Today, chief executive, Ruby McGregor-Smith, said: "The successful re-positioning of the business means we are in a stronger and better position than ever to deliver higher growth and maintain strong margins. We look ahead with confidence."