Defence Infrastructure Organisation delays issuing invitiation to tender for £400m strategic business partner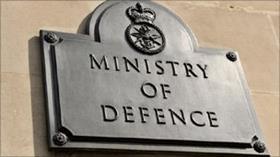 The Ministry of Defence's estate arm has delayed issuing an invitation to negotiate for its £400m strategic business partner in order to allow the Cabinet Office to review the contract.
In August, the Defence Infrastructure Organisation (DIO) announced a shortlist of three consortiums to compete for its £400m strategic business partner role, with an invitation to negotiate (ITN) expected to be issued within weeks.
However, the ITN is now not expected until December, with a source close to the process saying that the contract was being reviewed by the Cabinet Office, which has concerns over the ten year duration set out in the original OJEU notice.
It is understood that the DIO may yet shorten the contract in a bid to ensure what is one of government's largest outsourcing jobs does not go awry.
This comes after Building revealed in July that the DIO revised the initial £100m value of the contract, set out in the original OJEU, up to £400m plus, depending on the successful consortium's performance.
The new uncertainty over the duration of the contract creates added difficulties for the three shortlisted consortiums as they plan their approach to the bidding race, with the length of the contract in many ways determining the approach.
The three shortlisted bidders are: Telereal Trillium, KPMG and Mace; Serco, DTZ and Bechtel; and Capita, URS and PA Consulting.
A DIO spokesman said: "In line with government procurement process, the DIO is developing the Invitation to Negotiate (ITN) documentation for the Strategic Business Partner procurement.
"The ITN will be issued once it is sufficiently mature for the bidders to tender against."