Ilke was handed £30m loan from Homes England last year
Modular housebuilder Ilke Homes has started a redundancy programme after experiencing contract delays during the coronavirus lockdown.
Ilke has not confirmed how many jobs are at risk but it is understood that more than 100 staff are involved in the redundancy consultation. The firm employs over 600 people.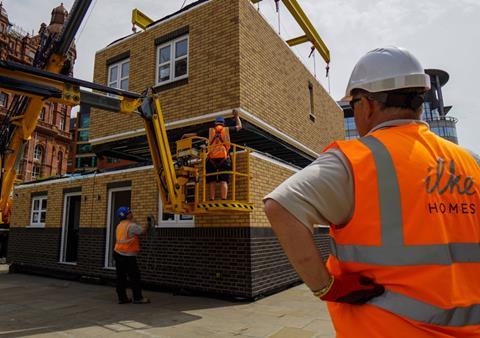 The modular housebuilder told staff last week it was looking to cut the jobs, with executive chairman Dave Sheridan saying the cuts were being made to cope with delays to existing orders and a slow market since the onset of the coronavirus pandemic.
It comes just weeks after Ilke opened three new regional offices – in London, Bristol and Birmingham – and said it was managing a "near 200%" increase in its demand pipeline.
But Sheridan said: "Unfortunately, covid-19 is forcing us to make some incredibly hard decisions right now to deal with delays to existing orders and a slow market. Our ability to fulfil client orders is unaffected and we have a strong pipeline, albeit we are having to work with clients to manage the impact on their own businesses."
Last week, traditional housebuilder Crest Nicholson said it was axing 130 jobs while Berkeley Group is also believed to be laying off staff.
Ilke, formed from a joint venture between Elliott Group and Keepmoat in 2017, has a steel-frame production facility in Knaresborough, North Yorkshire, where it was targeting an annual production capacity of 2,000 homes by this year.
Last year it secured a £30m loan from housing quango Homes England, at which point it said it was considering opening a second facility to bring production capacity up to 5,000 homes a year.
In its accounts for the year to March 2019, the business, backed by private equity firm TDR, made a pre-tax loss of £22m. But the firm said this covered its start-up costs, including the specialist equipment needed to manufacture at scale.
Modern methods of construction are increasingly being promoted by government as the future for the construction industry, and manufacturers have trumpeted their ability to continue to produce homes throughout lockdown.
But the news from Ilke, which supplies homes directly for clients such as developers and housing associations, suggests the sector will not be immune from any tailing off of demand for housing as a result of the pandemic.