Sheppard Robson, Glenn Howells and Pascall + Watson among those shedding staff
A number of large practices have confirmed they are making staff redundant.
Sheppard Robson, Pascall & Watson, Grimshaw and Glenn Howells Architects are among those shedding staff.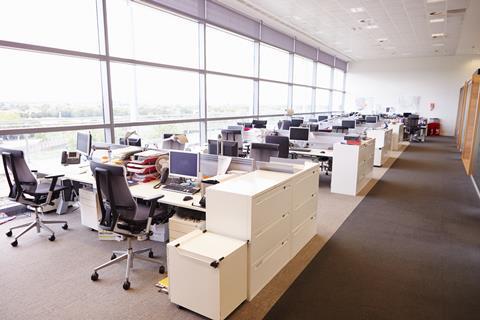 Some are in the middle of rounds of consultation while others have completed the process.
Sheppard Robson blamed a general slowdown in work for its redundancies.
Managing partner Andrew German said: "It is with a heavy heart that, following a consultation process with staff, we have had to make redundancies in our three offices. This is always difficult but is especially hard in the current context, given the professionalism and dedication all of our team has shown over the last five months.
"The regrettable decision to take this action is due to a slower-than-expected pipeline of work brought on by a clearly volatile market over the summer period. Given the process has not reached its full conclusion, we do not think it is fair to give more details at this time."
Pascall & Watson and Grimshaw have both been hit by delays to airport projects, although in Grimshaw's case it pre-dated lockdown. It was working on the £14bn Heathrow expansion, but began a consultation process after the Court of Appeal ruled the government's aviation plans illegal. Building's sister title Building Design understands the number of people who lost their jobs in the end was fewer than the 20 initially at risk because work actually picked up at the start of the pandemic.
Pascall & Watson's managing director Steve West said some of it UK airport projects were "cancelled almost overnight" and others put on hold as a direct consequence of coronavirus. In July, it warned it would have to cut numbers from its 240-strong team.
He added: "Unfortunately, this has resulted in us having to consult for redundancy across the practice, which we will need to implement over the coming months. While we currently have a small stream of ongoing aviation work, we are optimistic that aviation markets will recover in the fullness of time and we remain ready to fully engage at that time."
He said other sectors had not been affected to the same degree. "We retain a significant portfolio of ongoing projects and opportunities in rail, education, research and development, government, healthcare, leisure and hospitality," he said.
Glenn Howells Architects has made 14 staff redundant, about 7% of its 180 staff, with eight people going from its Birmingham office and six from London.
Partner Dav Bansal said: "We have experienced delays and disruption to our workload due to covid-19 but are heartened that many of our projects are now proceeding which means the level of uncertainty has started to fall.
"With several of our younger architectural assistants returning to university to complete their education, a very low level of redundancies and review of some contract staff, we are aiming to come out of this pandemic stronger and more focused at what we do best."
In June a report by Oxford Economics warned that architecture could lose more than £1bn in revenue as a result of the pandemic, with job losses across the sector as high as 1,800, or 2% of jobs in architecture.